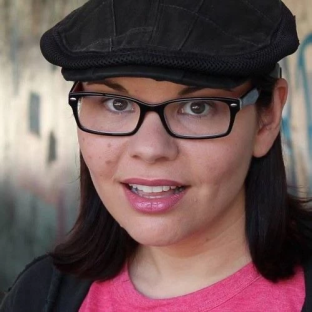 Christine The Haunt Girl
In addition to being a YouTuber & Vlogger known as The Haunt Girl, I'm a former Universal Studios HHN scare actor. 

I opened an escape room in October in Anaheim California with my husband, so I'm an owner/creator now as well. I was able to use my experience as a player to design the game. I used my degree in tech theatre to build props, set design, etc in the actual game build. I used my experience creating video projects to create all of our video content for the room including our intro video. And I've been using my experience as a social media content creator to organically market our game on social platforms, specifically TikTok.

I actually spoke today to a group of escape room owners on using tiktok to reach customers. I've been a panelist at Digital Hollywood a few times speaking on social media. (I have almost 1M on my personal tiktok.)
Issues I can advise on
Social media 
Video creation 
Escape rooms 
Haunts
Actor training
Guerrilla marketing
Some funny info
Something funny about me? I'm a professional ventriloquist. You can see my dummy read Carrot Top's mind on Penn & Teller Fool Us.
Categories:
Escape room industry database
If you are looking for experts, companies, conferences and more from escape room industry this database is for you. We gathereed information from whole market in one place, so you don't have too.