Our Offer
Escape Buzz is a service opened for any form of cooperation. It means that there is also a place for advertisers and patronage. If you would like to place an ad, brand logo, sponsored materials - necessarily connected with the presented content, contact us.
If you want to be a part of Escape Buzz and become a regular co-creator - go to join us tab.
Ads
We are an escape room industry service. Our mission is to inform and to entertain, but also to propagate puzzles and escape room games. If you are connected with the escape room, puzzles or board game worlds or anything related and would like to input an ads on our site - contact us to know our business offer for advertisers.
Reviews
Are you a publisher, inventor or game creator and looking for your product promotion? We will write a review of your product - game, unusual puzzles, escape room product or other work related to the Escaper Buzz content.
Contact us to arrange shipment and determine the details of cooperation. We will write a truthful review which will be published on our website.
Patronage
We would like to become your patron!
Escape Buzz supports the escape room industry and all kinds of games (board, video, VR), puzzles, riddles, related events, works and productions.
If you choose our patronage in exchange you will receive publicity - we will talk about you in our media - Escapa Buzz and Lockme services, and our social media.
Do you have some interesting proposals for media cooperation? Let's talk about it and make a deal!
Contact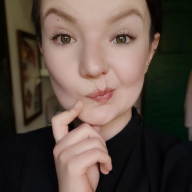 Editor-in-chief, Writer
Journalist and indologist by profession. Writer, marketer, tarantulas keeper and urbex explorer by heart. In the meantime I'm playing escape rooms and board games, and I wonder how I find time to sleep (still dunno). I was born to write - my favorite forms of expression are extensive articles preceded by a long research, and horror stories (for some it's the same).