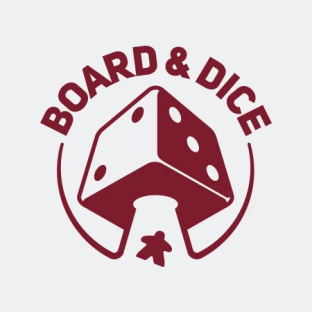 Board&Dice
Board&Dice is a Polish publishing house creating and publishing family and strategy board games in English only. Beside of standard escape room type games they created together with lock.me platform story driven escape room game series Escape Tales.
Escape Room board games
In 2017 they created Escape Tales board game series. This is story driven escape games without time limit and penalties for taking hints. Below you can find list of games already published in Escape Tales line:

- Escape Tales: The Awakening
- Escape Tales: Low Memory
- Escape Tales: Children of Wyrmwoods
Puzzle Book
In 2021 together with Lock.me platform they started new chapter in escape room area. They published first puzzle book - The Book of Rituals. This is unique aproach to books with puzzle and riddles.
The Book of Rituals Website
ER Champ Sponsor
The publishing house has twice sponsored prizes in the ER Champ World Championship - in 2021 and 2022. In 2021, the publisher sponsored the three fastest teams with a set of their games, which premiered that year. In 2022, the prizes were vouchers for $200, $100 and $50 to use on any games in their store.
Categories:
Escape room industry database
If you are looking for experts, companies, conferences and more from escape room industry this database is for you. We gathereed information from whole market in one place, so you don't have too.