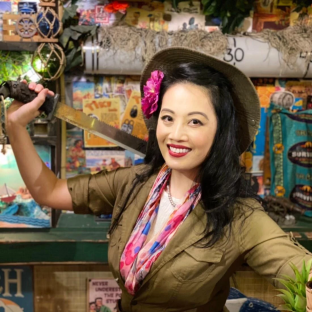 Peih-Gee Law
Peih-Gee is most well known for being a fan-favorite contestant on the reality show Survivor, where she played first in Survivor China in 2007, and again in a returning All-Star season Survivor Second Chance. She calls Survivor "the greatest immersive game in the world."

She is the co-host of REPOD, a podcast exploring escape rooms and immersive gaming. Peih-Gee is also the host for RECON, a convention for the escape & immersive game industry.
Peih-Gee's loves and hates
Loves: narrative-driven games with lots of player interactions & clever wordplay.
Hates: Math puzzles and poor functionality that distracts from immersion.
Categories:
Escape room industry database
If you are looking for experts, companies, conferences and more from escape room industry this database is for you. We gathereed information from whole market in one place, so you don't have too.