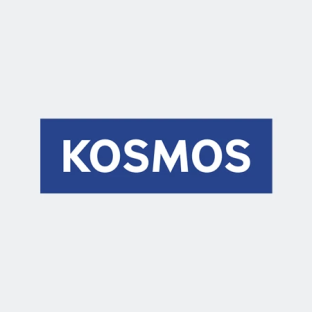 KOSMOS
KOSMOS is one of the leading German publishing house of books and toys for children. Apart from board games they also offer puzzles, educational accessories and online courses. They are mostly known for publishing "Catan" games and a series of escape rooms in a box "EXIT - Das Spiel". The publishing house is also releasing the German version of games from the Escape Tales series.
EXIT - Das Spiel. Board games
The EXIT series is not only the most numerous but also one of the most popular titles in the world of board games. Full of puzzles, the series has found its enthusiasts all over the world for many years. New items have been released regularly since 2016 and continuously for many years, also in children's versions and licenses.
EXIT - Board games
EXIT - Das Spiel. Game books
In addition to escape room style board games, KOSMOS also publishes puzzle books that bear the trademark of the series. These are special books in the form of an interactive game, which with every page requires mental involvement from the player. Among the books full of riddles there are such well-known titles as "Journal 29".
EXIT - Books
EXIT - Jigsaw Puzzles
EXIT - Das Spiel. Puzzle
Another trademark product of the EXIT series are puzzles (jigsaws), which combine with solving puzzles related to a chosen thematic scenario.
EXIT - Jigsaw Puzzles
Other products related to escape rooms
In its offer the publishing house has also other products connected with puzzles. These are among others: Advent calendar with puzzles (also under brand EXIT - Das Spiel), other puzzles containing puzzles, games and toys for children focused on cooperation and solving puzzles, or a series of detective-themed games "Suspects".
Categories:
Escape room industry database
If you are looking for experts, companies, conferences and more from escape room industry this database is for you. We gathereed information from whole market in one place, so you don't have too.