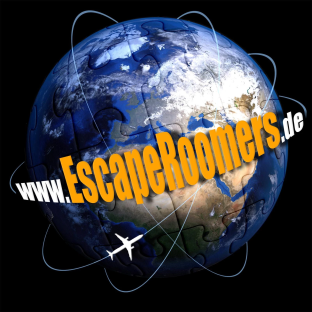 Escape Roomers DE
Escape Roomers DE is a review website for Live Escape Games in Germany and Europe and for Remote Escape Games Worldwide. Website was founded by Heiner Stepen (who is also one of the Escape Buzz experts), and is a huge compendium of knowledge about European and global escape rooms, escape room businesses and the entire industry. Heiner has been the German TERPECA Ambassador since 2019 and a member of the TERPECA Board since 2020. From 2020 he was also a member of the jury for the Escape Room Awards.

On the website you can find also escape room news, announcements, recommendations and many more.
Ranked Playlists
The website has its own ranking of world escapre rooms. Ranked Playlist are a great source, if you are planning an Escape Travel to a certain City or Country in Europe.

Heiner visited several cities and countries in Europe and compiled Ranked Playlists of the games he played.

The resulting lists are containing also the individual rankings of Heiner's teammates, enthusiasts, and other bloggers. Currently there are 18 countries in the Ranked Playlists.
Ranked Playlists
EGOlympics
Escape Roomers DE team is also is responsible for organization of the international online escape game tournament - The Escape Game Olympics.
The Escape Game Olympics
Categories:
Escape room industry database
If you are looking for experts, companies, conferences and more from escape room industry this database is for you. We gathereed information from whole market in one place, so you don't have too.